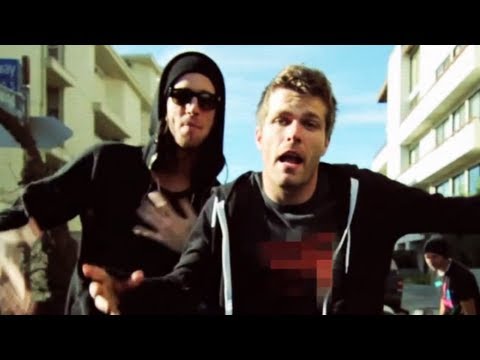 The homies Nat and Sean of the band 3oh!3 released their latest video entitled "Touchin on My" off the album Streets of Gold.  As always their videos are fun, and you might notice incredible stunt work by DJ Skeet Skeet at the 21 second mark.  Always proud to see my two friends from Boulder continue their success.
3oh!3′s Words on the video: "'Touchin On My' is one of our favorite songs and we wanted to make a video that captured the track's swagger. For the video we teamed up with our High School buddy, Isaac Ravishankara. We wanted to make a video that gave the viewer something new every time he/she watched it. On the surface it's just us rapping at th…e camera but there's so many crazy scenes happening in the periphery."
If you didn't see episode one of my show Ant's world with 3oh!3 watch it here.